Genetics
Over 500,000 evaluations
Marketplace
Purchase Conventional, Sexed & Pooled Semen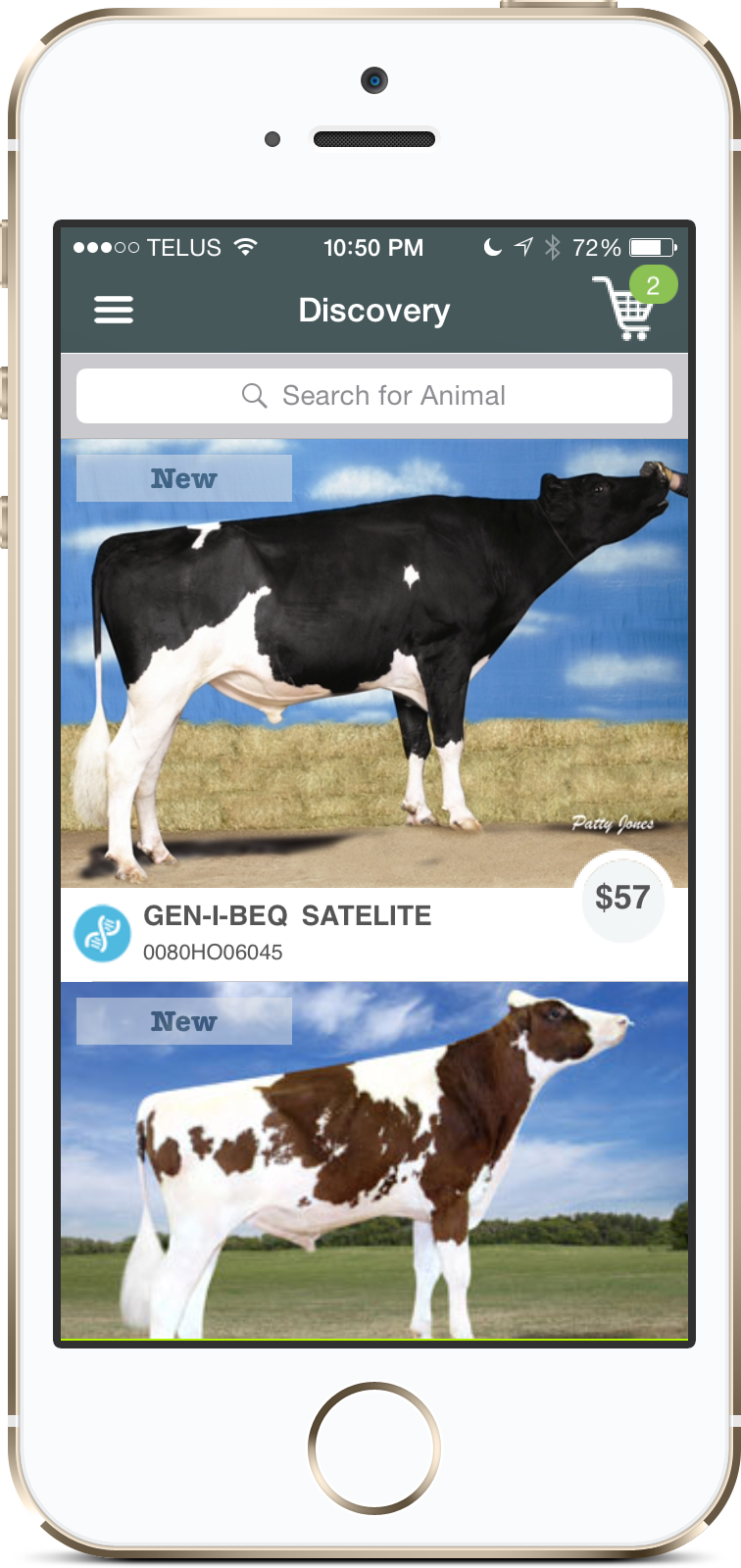 Haystack App
Genetic Marketplace™  at your finger tips
Our beautifully designed iPhone app allows you to browse and search thousands of genetic evaluations, purchase semen from all over the world in a matter of seconds.

Interested in becoming a BETA tester? Email us at support@haystack.ag OR send us a message on Twitter @projecthaystack
Features
Search
Over 500,000 genetic evaluations by registration number, semen code, full name or short name
Free
Did we mention Haystack is FREE! All features of the Haystack iOS app are free to use forever!
Discover
Newly added, popular, promoted and reduced priced semen that are for sale in the marketplace
Checkout
Powered by Stripe™ allows you to purchase semen, securely in a matter of seconds